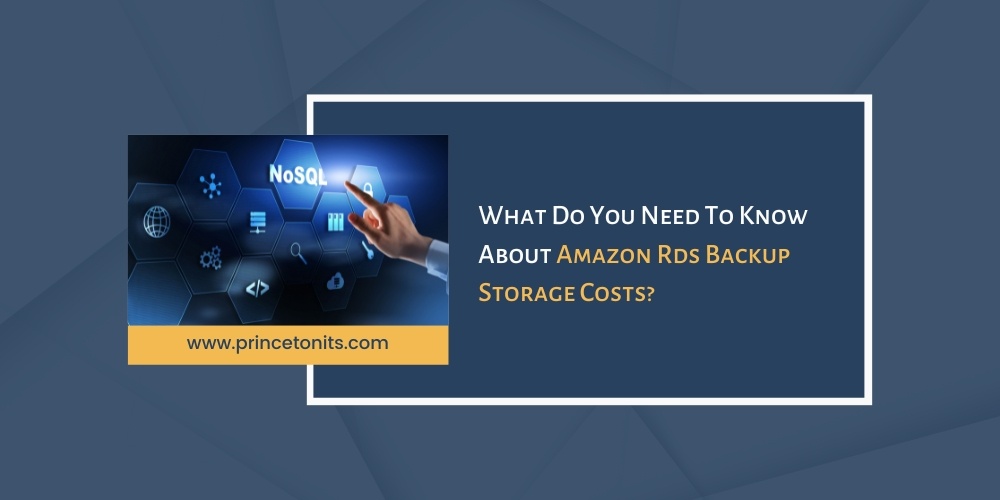 Amazon RDS (Relational Database Service) is an Amazon Web Services cloud computing solution that aims to ease the process of setting up, deploying, and developing a relational database in the cloud. It provides scalable and cost-effective capacity while automating time-consuming administrative tasks such as hardware provisioning, database setup, patching, and backups.
Talking of backups, every organisation while designing and developing their cloud solutions aims to keep the cloud expenditure to minimum. To do so, it's very necessary to know about Amazon RDS backup storage cost so you can figure out what can be done to control it. Hence, today's blog is all about What do you need to know about Amazon RDS backup storage costs?
Fundamental aspects of Amazon RDS backup storage cost
You'll be pretty surprised to know that Amazon RDS does not charge backup storage fees based on the total amount of provided storage utilised with your databases in a given region. Assume you have a MySQL DB with 150GiB-Month DB provided storage and a MariaDB DB with 450GiB in a single area. Amazon RDS will not charge you for storage used up to 600GB per month.
RDS offers three different storage options, and these options affect how much you pay each month.
1. Storage for general purposes (SSD)
For your main dataset, you will have access to general purpose (SSD) storage ranging from 20 GiB to 64 TiB. Only the storage that you supply is charged, not the I/Os that you do. The monthly fee for this plan is $0.115 per GB.
2. Storage with provisioned IOPS for SSD
I/O capacity can be provisioned to satisfy certain database needs. From 1,000 IOPS to 80,000 IOPS and from 100 GiB to 64 TiB, capacity may be provisioned and scaled. Each GB of storage costs $0.125 a month. IOPS that are provisioned cost $0.10 each IOPS-month.
3. Magnetic storage
For your primary dataset, you may choose from magnetic storage choices ranging from 20 GiB to 3 TiB here. For this storage option, RDS provides backwards compatibility. Each GB of magnetic storage costs $0.10 per month. For each million requests for I/O, a fee of $0.10 is assessed.
CONCLUSION
In conclusion, RDS database backup storage is quite cheaper and easy to measure. But If your resource usage is not constantly being tracked, Amazon RDS fees can easily become unbearably high.
Princeton IT services is equipped to manage the entire lifecycle of your backups for a small fraction of the price and with extra features and capabilities. Feel free to contact us if you need any support related to Amazon RDS.